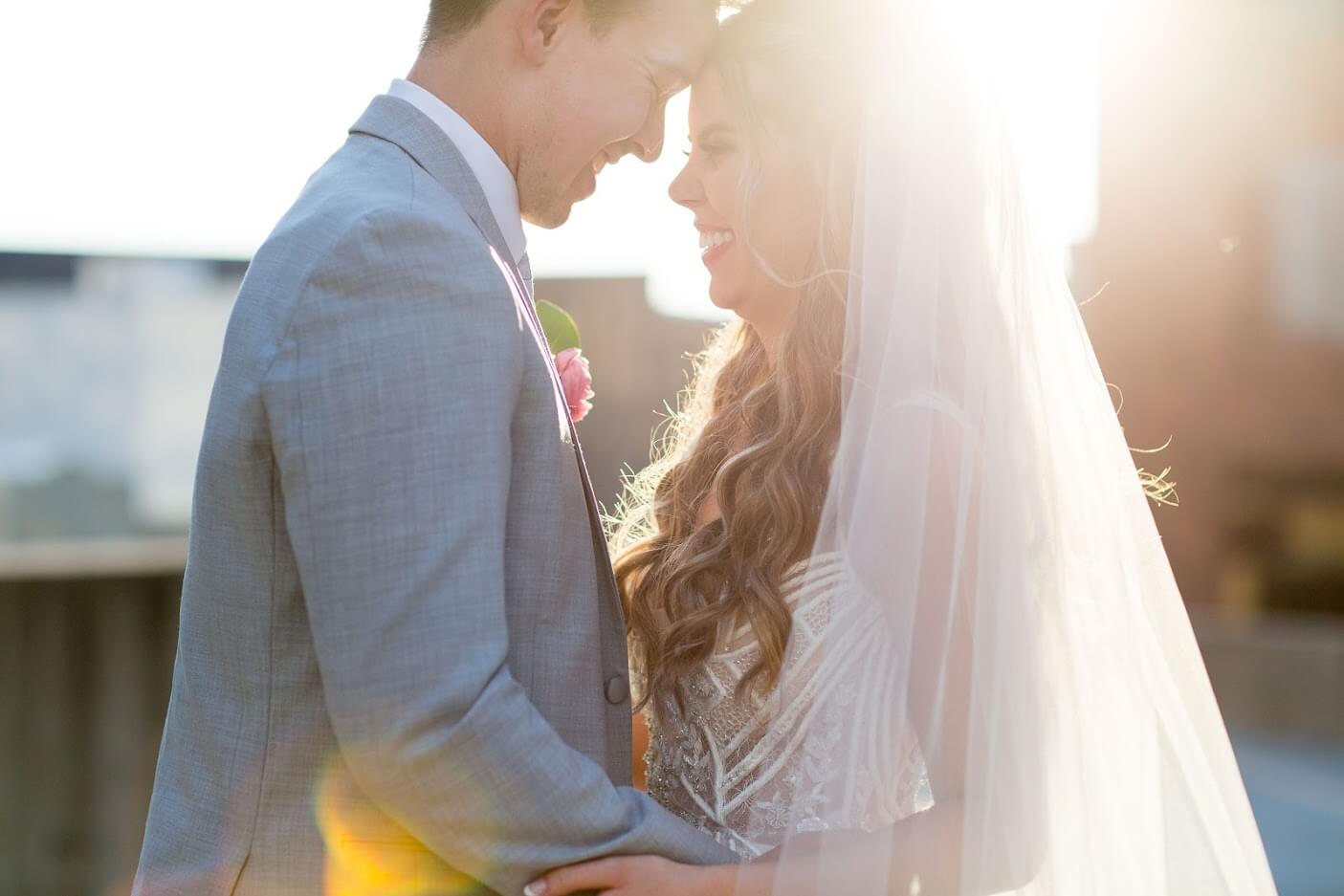 The big day is finally here. Your significant other finally popped the question, and you are so excited to begin wedding prep. You have the date picked out and maybe even the dress and the photographer, but there are a couple more things to do before you say "I do," one of the biggest being creating the perfect vegan wedding menu that will leave you and your guests happy and smiling after every bite. 
If you are a vegan couple, you might be a little concerned about figuring out what the perfect wedding menu is, especially one that appeals to every one of your guests. You might be worried that your non-vegan guests will have concerns over eating a full vegan menu or will have misconceptions about the type of food a vegan menu is. However, you have nothing to worry about because vegan food is tasty and delicious and makes a great wedding menu. 
Creating a vegan wedding menu that vegans and non-vegans can enjoy doesn't have to be difficult or intimidating. By following these helpful tips, your vegan wedding menu will be a crowd favorite. 
Vegan Wedding Ideas & Planning
Do you want to knock your guests' socks off with your wedding menu? When designing your vegan wedding menu, here are some top tips to keep in mind:
First, when planning your vegan wedding food ideas, you might want to skip out on telling your guests in advance that your wedding menu is plant-based. Some guests may have biased notions about what vegan food tastes like, which can keep them from truly enjoying your menu!
Second, when curating your menu, consider bringing a friend or family member that isn't vegan to the tasting of your vegan wedding menu to make sure that it appeals to everyone.
Lastly, put your trust in the professionals. When you are designing and curating your menu, ask your caterers to help plan out what it should look like. They know exactly what your guests will enjoy and what will work well in a wedding setting. 
Ideas for vegan wedding menu appetizers 
Appetizers for your guests to enjoy during your cocktail or social hour do not have to be super complicated. Finger foods are normally the way to go, and luckily there are plenty of vegan finger foods to choose from. 
Seasonal vegetables are a great snack to munch on that can be served well with dips like hummus or guacamole. It will let guests roam while still enjoying the food. 
Cheese and crackers are a more traditional appetizer and can easily be modified for a vegan wedding menu. Opt for a nut based cheese, and you'll be surprised that your guests won't even notice.
Another way to incorporate vegetables into your appetizers is stuffed tomatoes or stuffed mushrooms. You can use pesto or other vegetables for the filling, and it's sure to be a crowd favorite. 
Lastly, fresh spring rolls can't be beat when thinking about vegan friendly spring rolls that everyone will enjoy. You can choose to fry and batter them or leave them fresh for a lighter version. They can be served with dipping sauces like soy sauce or a chili sauce for a bit of a kick. 
Planning out your menu
Many people who aren't vegan can be a little quick to judge when they are presented with a vegan wedding menu. However, vegetable focused options will leave them in awe and amazement. 
First, start with a seasonal salad. For weddings during the colder months, opt for a heartier option like a salad with cranberries and apples. Weddings during the summertime can serve something refreshing and light like red onion, avocado, and grapes. 
When it comes to serving the main course, you have plenty of options. Roasted brussel sprouts, cauliflower, and other vegetables can be a good choice with a pasta dish. You can choose a mushroom sauce or even a creamy vegan butternut squash sauce that will pair well. The options are endless and all tasty and satisfying. 
Other options can include a ratatouille with different vegetables like tomatoes, squash, and zucchini or risotto with roasted vegetables. Get creative! You can improvise traditional wedding dishes like beef stroganoff for a vegan option. Meat lovers will appreciate it and enjoy it. 
When deciding on vegan side dishes, consider serving your pasta dishes with a variety of vegetables like lemon dressed asparagus or broccolini. Dishes that are more vegetable centric can be served with a choice of starch like rice pilaf, roasted potatoes, or quinoa with different add-ins like orange zest, mint, toasted almonds, and cranberries.
Vegan Wedding Cake & Desserts
Ok, we made it through the menu. Now for the fun part. Every wedding needs a gorgeous wedding cake to end the evening. There are so many substitutions for dairy items these days that you can achieve your dream cake easily in a vegan version. 
Any flavor that you can dream of or should be able to be created as vegans like salted caramel or German chocolate. The vegan aspect isn't the hard part. It's choosing what delicious flavor to go with! Try taste-testing all the flavors to find the one you love.
Along with the perfect vegan wedding cake, make sure to set out some other vegan desserts for guests to snack on in between mingling and dancing. Chocolate-covered strawberries, chocolate-covered pretzels, or vegan cookies are all great choices for the perfect vegan wedding menu. 
A couple more tips for creating a vegan wedding menu
The menu should reflect you
Create a wedding menu that reflects you as a couple. Your wedding and wedding reception is so special, and you definitely want to impress your guests. 
Your wedding reception is the most important dinner party of your life. While you definitely want to wow your guests with delicious food that is vegan, don't forget that it is your special day. Whether you choose a cocktail style, buffet, or formal dinner reception, your vegan wedding menu should be a reflection of both you and your partner. 
Working with professionals
Because veganism is more mainstream now than ever, it is a lot easier to find a chef or caterer that says they can bring the vegan wedding menu of your dreams to life. It's important that whoever you choose has experience preparing flavorful vegan food for large parties. Usually, caterers that are solely vegan can give you the best selection and quality because it's their entire focus.
When you meet with the caterers, come prepared with questions and ideas. Ask them how long they have been cooking vegan food, which cuisine is their specialty, and if they have catered for a vegan wedding before. You will also want to make sure they can accommodate any allergies and dietary restrictions your guests may have.
Different perspectives
Not everyone is thrilled when they hear vegan food. When planning a vegan wedding menu, it's crucial to make sure your guests will actually enjoy the food. The best way to find out if your food will be enjoyed by non-vegan guests is to simply ask. 
First, ask the catering company what their policy is about bringing guests to your menu tasting. They will normally allow an extra guest for free, or they could charge a small fee. Either way, even with the fee, it's worth it to get a non-vegan perspective and seal of approval so you can remain calm and enjoy your big day knowing your guests are too.
Allergies 
While a vegan menu normally covers shellfish and dairy allergies, you should still ask all of your guests if they have any dietary restrictions. You'd be surprised by what people are allergic to! When you send out your RSVPs, leave a spot for them to let you know about any allergies they may have.
Seasonality
When it comes to menu planning, seasonality plays a significant role. Ask your caterer what fruits and vegetables will be in season at the time of your vegan wedding menu. This will ensure you'll get the freshest ingredients and can help keep costs down.
Change the narrative
You might know how amazing vegan food can be, but your guests might not. Your wedding reception vegan wedding menu is your big chance to show your guests that vegan food is more than just sad salads. Try serving innovative and exciting dishes they might not have seen before or classic dishes with a vegan spin that they're expecting to see. Just overall, have fun and choose what you want!