Summer wedding inspiration – what is better than summer in Minnesota?
Your own tropical extravaganza or a rustic fairytale in the middle of Minneapolis
We simply can't get enough of summer wedding inspiration. There are so many creative and original options if you decide to say yes in the summer. Besides, what's better than summer in Minnesota?
With a little imagination and a few tricks up our sleeves (although we know it's time for sleeveless summer dresses), you will have your summer fairytale in all of its glory. Is it going to be a green and clean modern wedding or display all kinds of rustic charm? It's up to you to decide which summer wedding type suits your style the best. We've already mentioned winter wedding charm before, but some of us would rather put winter far behind us. 
Some have always dreamed of a sunny tropical wedding with a fresh and breezy tropical beach where you and your significant other can exchange your wedding vows. All of your friends are there and a hot summer breeze messes with your natural beachy locks. Or for some, the dream is about a charming rustic summer wedding in a barn, or at the docks, with vintage charm decorations, twinkle lights, flowers blossoming, boho style dresses, and cocktails served in mason jars? Yes, we know. We can read your mind. We love Pinterest too.
Let's talk about dreams…
What happens when there is no ocean or a barn in sight? Or your people can't follow you to that destination wedding? Or you can't trust the weather in Minnesota to cooperate to plan the biggest day of your life (thus far) to be an outside event. Well, that doesn't mean the party's over. It gives us the inspiration and vision to create your own little tropical getaway or rustic heaven in the middle of our beautiful city.
In this article, we will show you some summer wedding inspiration tips we've saved for the hot summer days. Every couple deserves a truly memorable day and we know that every detail plays an important role. Nothing is impossible when creative thinking, inspiration, and wedding professionals join forces. You can transform our wedding reception venues in the heart of Minneapolis into your new exotic destination. The result is always the same – visually stunning weddings with a sunny atmosphere that your guests will remember forever. At L/X we create a wedding that is uniquely yours. Check out summer wedding inspiration tips we got for you!
Summer wedding colors – what is your perfect color palette?
When you think about summer, which colors pop into your mind? The pastels, of course! Try to avoid heavy and dark color palettes. Envision airy, breezy, and light tones with a hint of vibrant colors such as coral, red, or yellow. Love the blue rhapsody of the ocean? Use various shades of blue. Our personal favorites are turquoise and indigo. The best way to create the illusion of a Hawaiian beach resort or a rustic outdoor farm wedding in the middle of Minneapolis is all in the details. 
Choosing a Minneapolis wedding venue is the first step. Minnesota weddings are not always a winter fairy tale. They might be popular, but we love the summer magic, as well. If you want your perfect summer wedding, our suggestion is the Fountain room. It's a great choice whether you want an outdoor summer wedding or an indoor rustic style wedding. Playing with the lights can give your wedding a completely new dimension. The ceiling is so vast, we use draping and twinkle lights to give you the outdoor charm of a Minnesota summer sky.  Proper lighting can give you that warm, sunny atmosphere. 
White always plays a major role. If you want to add a hint of the ocean waves, get creative. Use the ombre technique on white canopies to get that blue, wavy, gradient look. You can also serve blue curacao cocktails. It will look like a replica of the ocean in a glass with a touch of wonderful orange aroma. Yum!
Even more summer wedding inspiration…
Let your guests enjoy the show and remember all of the important details of your big day. Favors and props are a great way to heighten your day for your guests. For example, provide each guest with personalized sunglasses to not only protect them from the sun later on but to keep reminding them of your special love as time passes.
If you opt for a tropical beach wedding, everything from the centerpieces and invitations to your hairpieces should have a sea motif, sea stars, sea shells, corals, etc, and tasteful details that will match the entire theme. Stick to the nautical colors like blue or red, but be careful! The marine theme should be subtle. No one wants to feel ''under the sea.''. Too many kitschy details could turn your seaside theme into "Jaws" real quick…
If you opt for more rustic tones for your wedding, there are subtle candle lights, mason jars, twinkle lights, and even an outdoor wooden dance floor. Putting a box filled with flip-flops so your guests can ditch the elegant heels and use them as dancing shoes would be a great way to acknowledge your guest's comfort.
What should your guests wear at your wedding? When it comes to dress code, you want your guests to feel comfortable and beautiful. Stick to casual summer outfits. For a summer wedding, your guests could be dressed in light and vibrant colors. Shades of yellow and coral red are a great choice. You can use sea-themed jewelry or rustic broches (never forget: something old, something new, something borrowed, something blue) to add a new style to your look. 
Foods and drinks
When you organize your summer wedding, keep your guests refreshed and energized enough to dance the night away. It's time to get creative with wedding food ideas! Don't be afraid to use the best food the season has to offer. But, of course, ask the guests ahead of time if they have any severe food allergies or dietary restrictions in order to provide enough food options.
Refreshing drinks will play a significant role. Cocktails tend to be an absolute favorite at weddings, especially if they are colorful with a lot of ice and fruity flavors. Try serving fresh strawberries with champagne or Prosecco with an icy popsicle and edible flowers inside. Your guests will be impressed. Good old sangria never goes out of style. Mix your favorite fruits with red wine and you will get pure magic. When it comes to non-alcoholic drinks, ice tea and fresh lemonade are great choices. 
Light delights…
When it comes to food, crab cakes are a great appetizer. Be creative. You can serve variations of sliders, fresh watermelon slices, and cold gazpacho to keep your guests energized and refreshed. The main course should be a classic. Serve pulled pork, grilled chicken, steak, fresh salad, and sweet summer vegetables. 
Deserts shouldn't be too rich. We all simply love chocolate, but it could melt in the summer heat and you will end up with a chocolate mess. Our recommendation is to stick to light and fruity desserts, such as fruit cobbler and cheesecake slivers. If you want to do something original, rent a popcorn or cotton candy machine. Your guests will have the time of their lives.
Last but not least, your wedding cake is a great opportunity to stick to the summer wedding theme. Decorate it with flowers. It could look like something straight out of a summer garden. Or, you could decorate it with seashells. Choose light and fruity flavors, with citrus or berry aromas. Everyone will love a slice of this fruity delight. And you simply can't get enough of our summer wedding inspiration tips, do you? Don't worry, we got more!
Bridal style and photography
The key fashion advice for summer brides is to keep it simple. Instead of a puffy Cinderella dress, choose a lace shift wedding dress. If you opt for a tropical wedding theme, the siren dress would be a perfect fit. Long beachy locks and a bronze summer tan are the perfect accessories. Avoid heavy makeup that makes you look cakey should you get warm in the summer weather. 
Enhance your natural summer tan with a bit of highlighter. Add enough shimmer to make you shine, but avoid looking like a street mime. Pastels and nude tones are your best allies when it comes to a fresh summer look. We've already mentioned hair options – beachy waves or a simple up-do with a flower. It will give you that angelic and fresh look. If you are a lady of the rustic charm, try the long side braid with flowers. You will look like a forest fairy come to life.
Capture the right moment
You'll want to remember all these precious moments, so hire the right photographer to catch the essence of your amazing summer wedding. As soon as you've chosen a date and a venue, the very next decision should be your wedding photographer. L/X has amazing photo opportunities throughout the building, outside of the building, and even on top of the building. Yes, really. From our roof that showcases the signature Minneapolis skyline to the famous Bob Dylan mural across the street, to the stunning staircase and private suites, your entire day could be captured with every chapter as true to life as it is beautiful to view.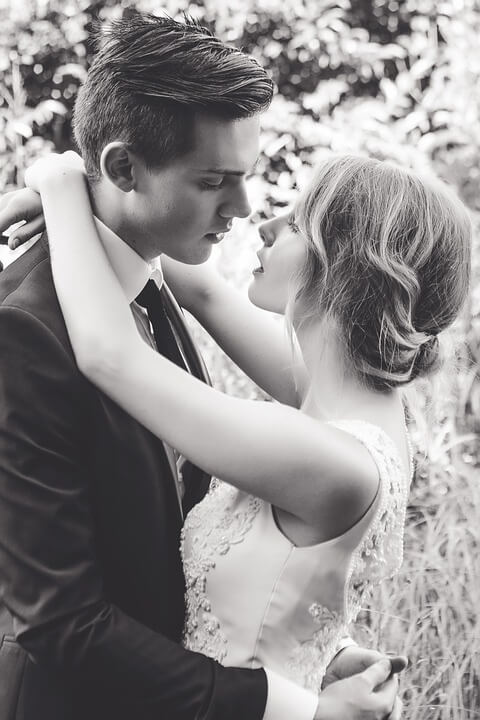 When it comes to the music for your first dance, there are certain wedding songs that never go out of style. ''Dance with me till the end of world'' by Leonard Cohen will fit in perfectly with the rustic theme and you can add summer vibe songs for the party under the starry night later. You can also introduce a ''guilty pleasure hour'' filled with beloved one-hit wonders ("Never gonna give you up," anyone?).
And to sum up everything once more about summer wedding inspiration
Summer weddings are always a unique experience because there is so much room for creativity. When you think about space, you know we've got plenty. You can have your dream wedding. For the future brides and grooms, we also have special suites. We will provide everything for your big day. From start to finish, we will be your invisible bridesmaid and your best man. We are here to provide you with a top-notch experience.