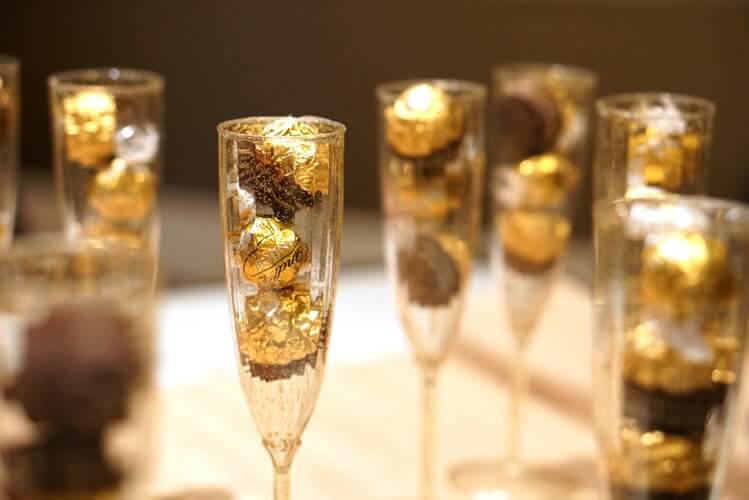 Planning a wedding? Don't forget about the bridal shower. Every bride wants to feel special and celebrated for their big day, so make sure you spend time planning a beautiful bridal shower at one of our stunning bridal suites. Here are a few key tips and ideas to make sure your bridal shower is just as wonderful and memorable as the bride herself.
Decide on a budget
Before starting to pick a menu or a bridal shower theme, it's necessary to figure out the logistics of the shower. This is ultimately the most important part of planning a successful bridal shower, besides details are everything. This means landing on a budget to ensure that planning goes smoothly and everyone is on the same page. The Lumber Exchange can easily work with you on your budget to create the perfect plan for you.
Choose a time
If you are considering when to plan the bridal shower, the answer is most likely as soon as possible. You should try to accommodate a 12-month engagement timeline and shoot for a bridal shower that falls in the four to six-month range before the big day. Also, don't forget to check most popular wedding months and find your favorite! Anything too close to the engagement might feel rushed and unprepared, but a wedding shower that is too late adds extra stress to the heaping amounts of planning for the actual wedding. There should be enough time for the host to budget, plan, and execute a shower with all of the bride's favorite people.
Pick your bridal shower invitations
After settling on the date, the next step is to create the guest list. Shoot for a set number of 30 to 50 guests or have the bride put together a draft guest list of who she would like to invite. Don't forget to allow time to hunt down the home addresses and phone numbers of each guest, as well. The only rule you must follow for the guest list is anyone invited to the bridal shower is also guaranteed an invitation to the wedding. You'll want to give your guests enough time in advance to know about the shower and RSVP. Try sending the invitations about six to eight weeks before the bridal shower.
Pick a bridal shower location
Picking a location is really based on personal preference. Just make sure that your location is easy to get to, has ample parking space, and can accommodate all your guests. Assume that all invitees will attend and book a venue with the appropriate capacity. The Lumber Exchange is the perfect space, located in the heart of Downtown Minneapolis with an abundance of parking space. It also connects to multiple Minneapolis hotels for any out-of-state guests that might join in on the fun. There's extra magic in booking one of our bridal suites if you are having your wedding here. Like a preview of the big day, it adds excitement and positive anticipation to the full event. 
Choosing a  bridal shower theme
While having a specific theme is not an essential part of planning the bridal shower, it can be a great way to add some fun and personality to the party with coordinated invitations, food options, and decorations. Some ideas include a brunch shower or a flower-arranging party. Just make sure the theme chosen matches the bride-to-be!
The details
Planning the actual bridal shower is the fun part. Get creative with the food menu, but stick to foods that you know the bride will enjoy, as well as foods that can be easily served. Don't forget about beverage pairings that can enhance the mood! If you are focusing on a brunch shower, think mimosa bar and serve simple and classic breakfast foods.  The event staff at the Lumber Exchange will assist you in choosing a menu that pairs well with the style of your party for a sophisticated shower. For décor, think about elegant pieces that will transform your venue into the perfect bridal destination. Spend some time setting up a station for the bridal shower gifts and coming up with some entertainment for the shower. Simple, silly games are always fun ways to get your guests involved, but make sure everything happens on the bride-to-be's terms. Lastly, it's always a good idea to give out some kind of favor to say thank you to the guests. These favors can range from something edible like a frosted cookie, or something personalized like a mason jar or candle.
Bridal shower etiquette can seem overwhelming and confusing, but by following these easy tips and planning steps, your bride-to-be will have a wonderful time celebrating her big day. The Lumber Exchange is a great and convenient location for the bridal shower of the year, with its location, space, and adaptability. We will make sure that your guests and bride-to-be feel welcomed and enjoy themselves on this fun occasion.